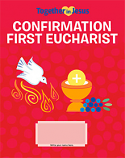 Together in Jesus Program
Use this comprehensive resource to develop a fuller awareness of the sacraments of initiation, or for restored order programs. Help children understand the relationship of Baptism, Confirmation, and Eucharist -- and the connection of these sacraments of initiation to their own lives.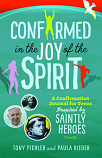 Here are nineteen saints and holy people whose stories will capture the imagination of confirmation candidates. People like Henri Nouwen, Sr. Thea Bowman, St. Thomas More, St. Teresa of Calcutta, Cesar Chavez, Pope Francis, Mary, Pierre Teilhard de Chardin, and many more.