For Grades 4-6
This laminated wipe-off chart provides teachers with a highly visible way of displaying homework assignments to students. Formatted exactly like a weekly spread from the student planner. For use with wet-erase markers only.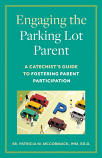 10 Sessions on Developing and Thriving as a Catechist
You've volunteered to be a catechist! If you're wondering what to do next, this workbook is the perfect guide. Here you'll find teaching and organization methods for any class setting or grade level. You'll get an understanding of how faith can develop among your learners, and how you can best share your faith using the skills, knowledge, and experience you already have.

"Under My Roof" and all of the Together in Jesus music that can be used for Reconciliation, Confirmation, and Eucharist can be found in the Together in Jesus Accompaniment Book and 2-CD Set.