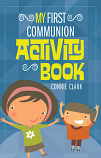 My First Communion Activity Book reinforces catechetical teaching with clear explanations of various parts of the Mass and their meanings. Scripture memory versus and suitable prayers for First Communion, and Follow-up activities to engage families.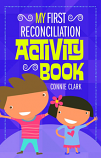 My First Reconciliation Activity Book reinforces catechetical teachings on many subjects including : What's needed for a good confession. How to go to confession, How to make good decisions (based on the Ten Commandants).

A Guide to the Sacrament
Helps teens appreciate the sacrament as an opportunity for guidance, as well as receiving God's healing grace.
Just $2.75 for 10 or more