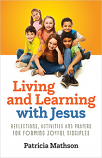 With Gospel reflections, prayer starters for children to finish in their own words, and complete prayers to say together, each learning experience is perfect for ages 5-8, and for adapting to other ages and grade levels.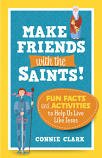 Help children ages 6-11 make lifelong friends with the saints.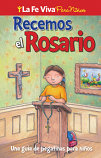 The Rosary is one of the most enduring forms of Catholic prayer because it is a simple yet profound way of immersing oneself in the central mysteries of Christ's life and ministry. Children (4-12) can learn the basics of this traditional prayer form and have fun doing it with this interactive sticker booklet.